✓ Shipping within the EEA ✓ Store near Amsterdam ✓ Professional advice
Login
Log in if you have an account
Dont have an account? Register
Éitis Wallpaper
Élitis is a French luxury wallpaper brand that transforms your walls into something really special.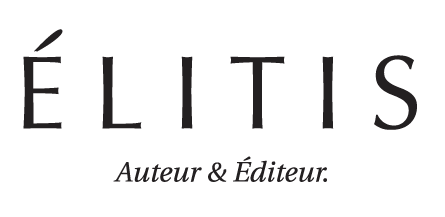 The breathtaking Elitis wallpaper has been founded in 1988 in Toulouse, France, by Patrice Marraud des Grottes. The French founder was fascinated by Greek islands, the sun and the blue sky. But not only that. He was very intrigued by words. That is the reason why he named his wallpaper brand after the Greek poet Odysseas Elytis. Mr. Elytis symbolized all his passions in one. It's a pioneer in the innovation of wall decoration. The philosophy behind the brand is: dare to be brave and innovative and be an explorer in the world of wallcovering. The wallpaper collections of Elitis always seem to surprise it's audience with new unique and beautiful wall art.
Elitis wallpapers
With Elitis wallpapers you can truly transform your home into a wonderful experience. It's collections are full of astonishing prints and luxury looks & feel. It's a visual invite into a new world. The patterns and structures can generate a warm, tropical, luxury or clean experience. De Mooiste Muren offers all the collections so you can choose between a wide variety of designs.
Unique and diverse wall decor
Élitis has been a leading brand in the wallpaper industry for decades. It's not following the trends, it setting the trends. Each collections refers to a story, a region or culture. Many collections are telling a story from exotic countries and unique cultures. The materials that are being used are from high quality, easy to clean and do no lose it's color. Decorate your home, office or any other space with Elitis and you will fall in love.
Colors & character
Every collection represents a remarkable story. For example, the Nomads collection is a colorful collection with the idea that we are all Nomads traveling through the world. Each wallpaper invites you on a road trip through the universe of nomads.
The poetry of Elitis
Elitis is mainly known as a wallpaper brand. However, they also offer a range of other products such as: pillows, accessories, fabrics and panoramique. Due to the variety in it's offering and its founding philosophy the founder Patrice Marraud des Grottes thinks Elitis can even considered a fashion brand. He call it a constant search for creativity.